SIGEP CONCLAVE VIDEO SUITE 2021
I'm lucky to have friends who believe in the work I do. One of those pals hired me to freelance more than 30 videos for her work event. Check out a sampling of those projects below!
Event Logo Animation
First up is the logo animation. The talented people at Rhyme & Reason Design made a beautiful logo for the event, and we decided to keep the animation simple so that it could be used in ambient event videos and email signatures.
Ambient background Videos
Enhancing the stage at the event, I worked closely with the project manager to create ambient backgrounds in the brand colors. It was important that the videos be subtle and also convey the feeling of each session or event.
I made varying sizes for all the screens at the event, Below are just a couple samples.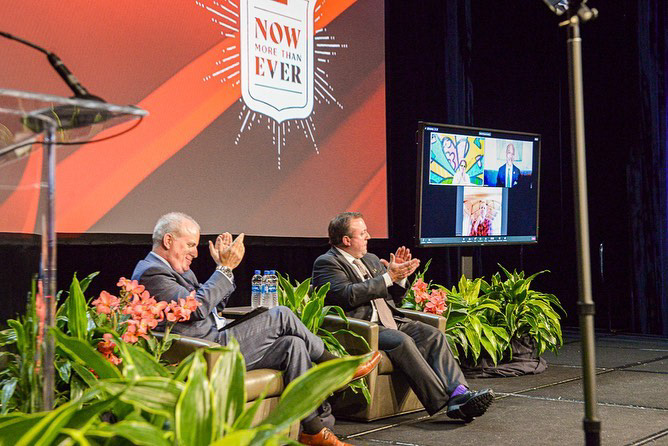 Awards Videos
The bulk of this project was creating almost 30 videos to compliment the event's branding package. SigEp provided the stats and the voiceover. They played music in the room, so there's no background track in my final products. I created four templates—one for the highest honor (using the gold elements below) and three for the lower level awards.