2018: ZTA YEAR IN REVIEW
This year was another great one for ZTA and for me! I was promoted to Communication Manager in March, and then promoted again in November to Director of Digital Media. I got to work more closely with the Senior Director of Communication, manage projects on a higher level, and have more autonomy to make decisions. One thing that hasn't changed? I still hold the honor of managing ZTA's social media presence!
Purpose-Driven Content
Zeta Tau Alpha's social media work is rooted in a set of four core outcomes that drive content and interaction. These outcomes have guided our social media content for years. Through ZTA social media, we aim to:
Build community among members and friends
Share best practices and spark creativity
Encourage personal development
Increase organizational pride
Content is created very intentionally around these outcomes. They map directly to National Council's goals for the organization and ZTA's mission statement. We spend our time seeking success through these outcomes, measuring every step of the way. Basing our work on a set of goals has helped ZTA stay focused on providing compelling and purposeful content for audiences.
Keeping in mind our younger audience, ZTA's account seeks to repost members' images to validate those who post meaningful, appropriate content on their own personal accounts. This also helps members feel "seen."
Instagram is also one of our biggest community-building platforms. "Tag a friend who _____" posts are sprinkled throughout this channel to create real sisterhood moments in a virtual world.
Quick stats:
39,262 followers (+5,498 since 2018)
254 posts
562,200 likes
about 2,400 comments (29% increase from 2017)
The following posts from 2018 are some of the most engaging pieces we've ever published on the platform.

Instagram stories are also a huge part ZTA's social media strategy. Promotions for ZTA's in-house boutique, chapter takeovers and educational content are all shared in stories. ZTA posted almost 100 Instagram stories in 2018, which were viewed around 6,000 times each.
Check out some of my favorite stories from 2018 below.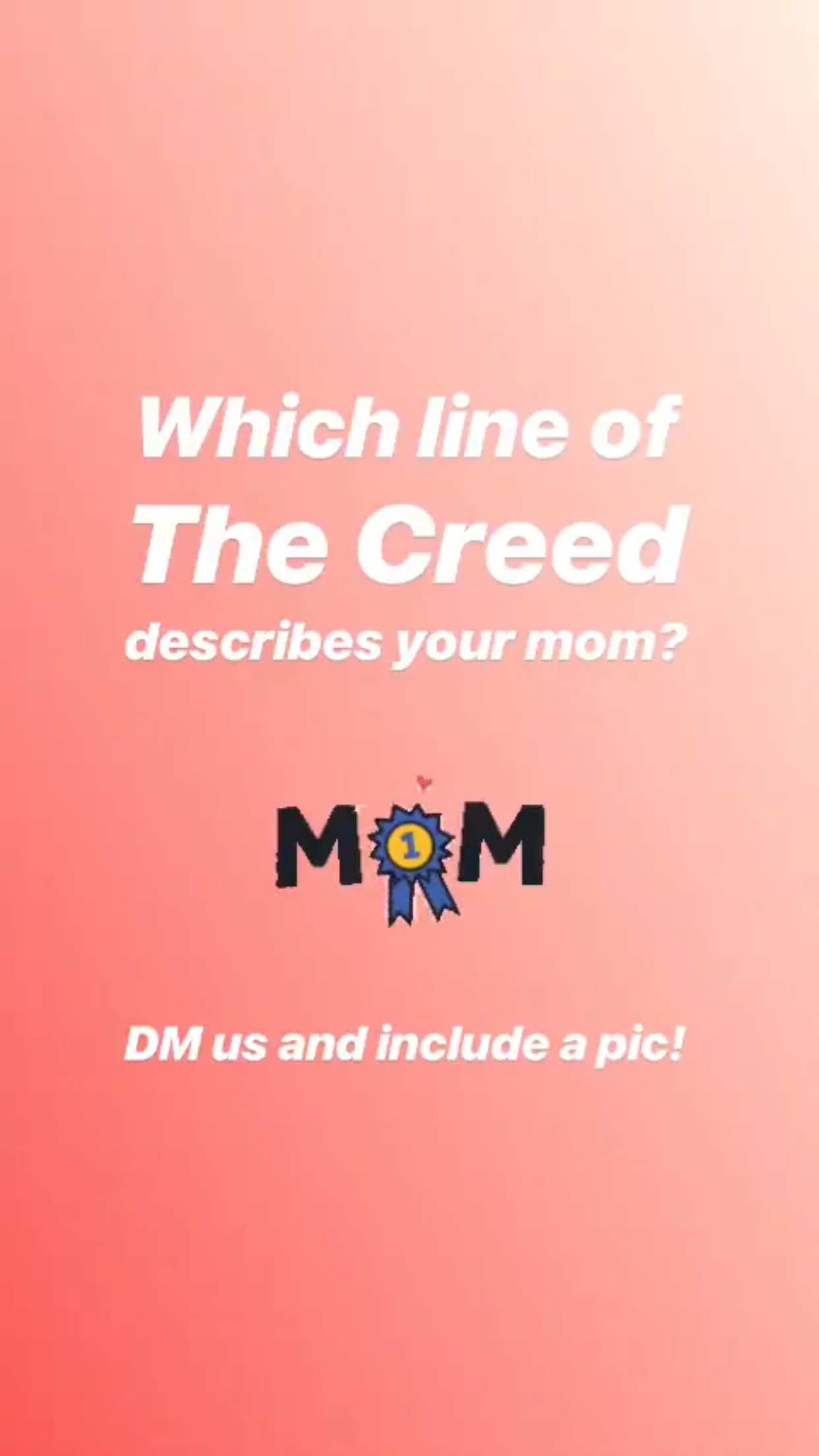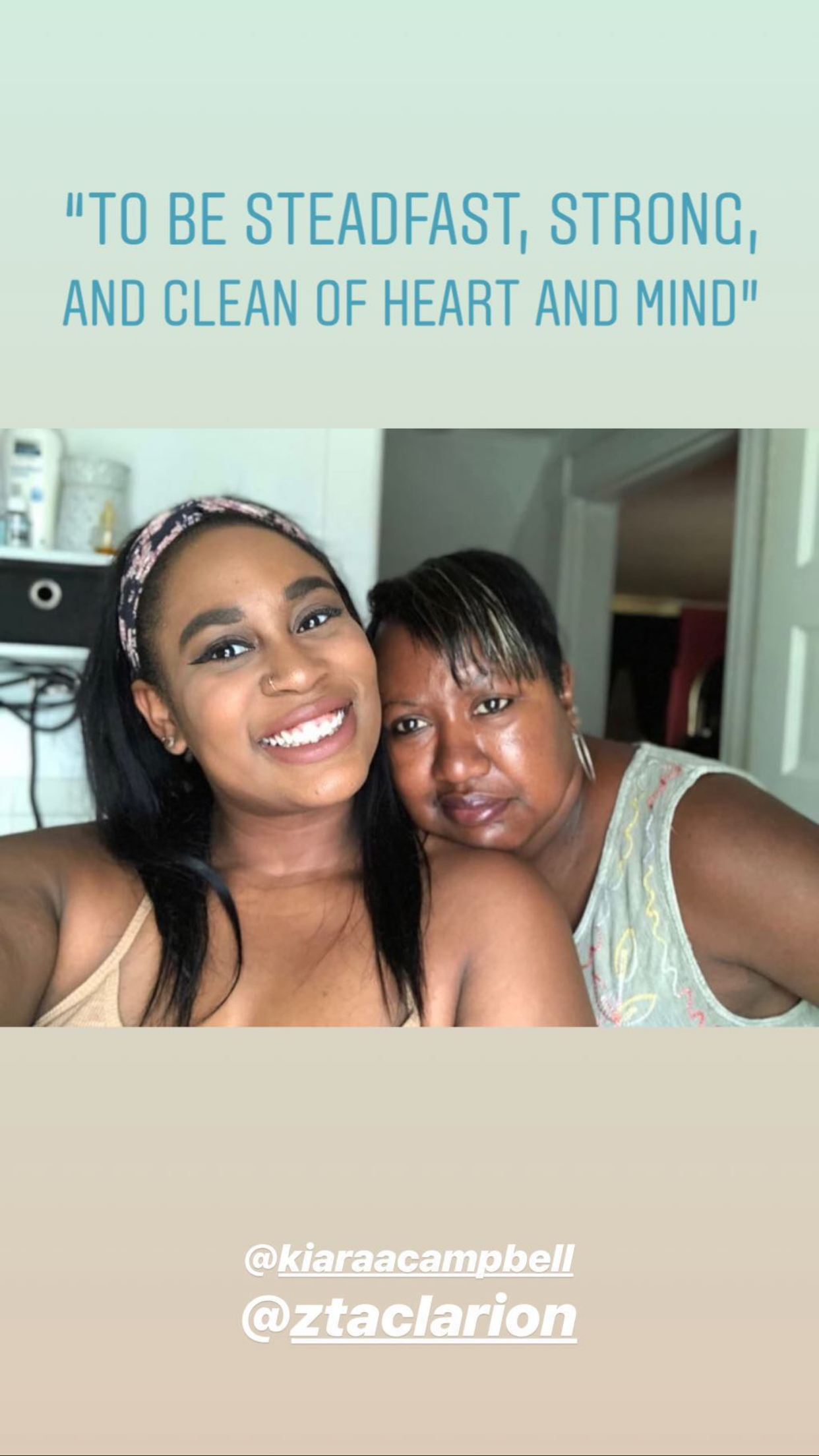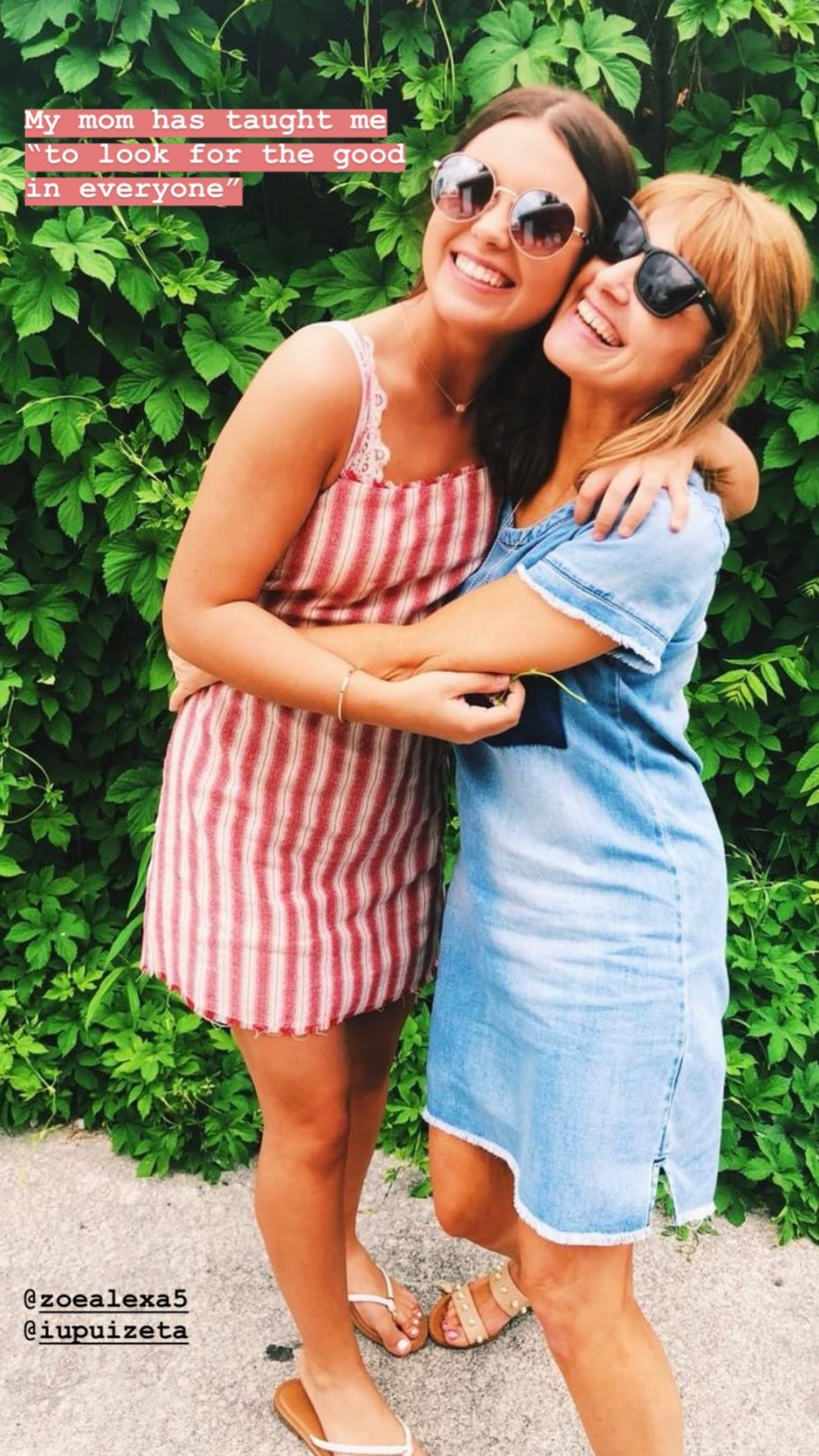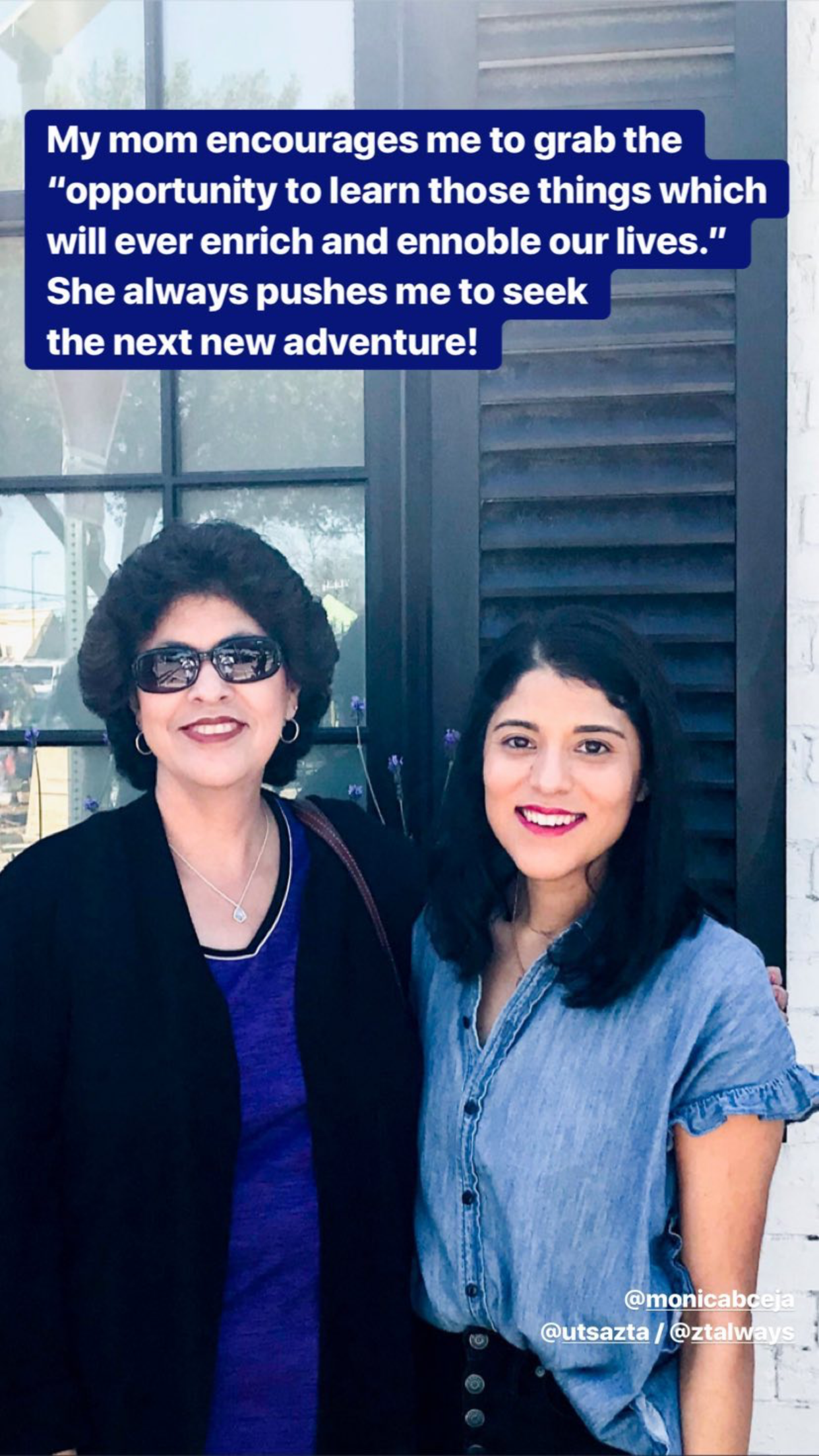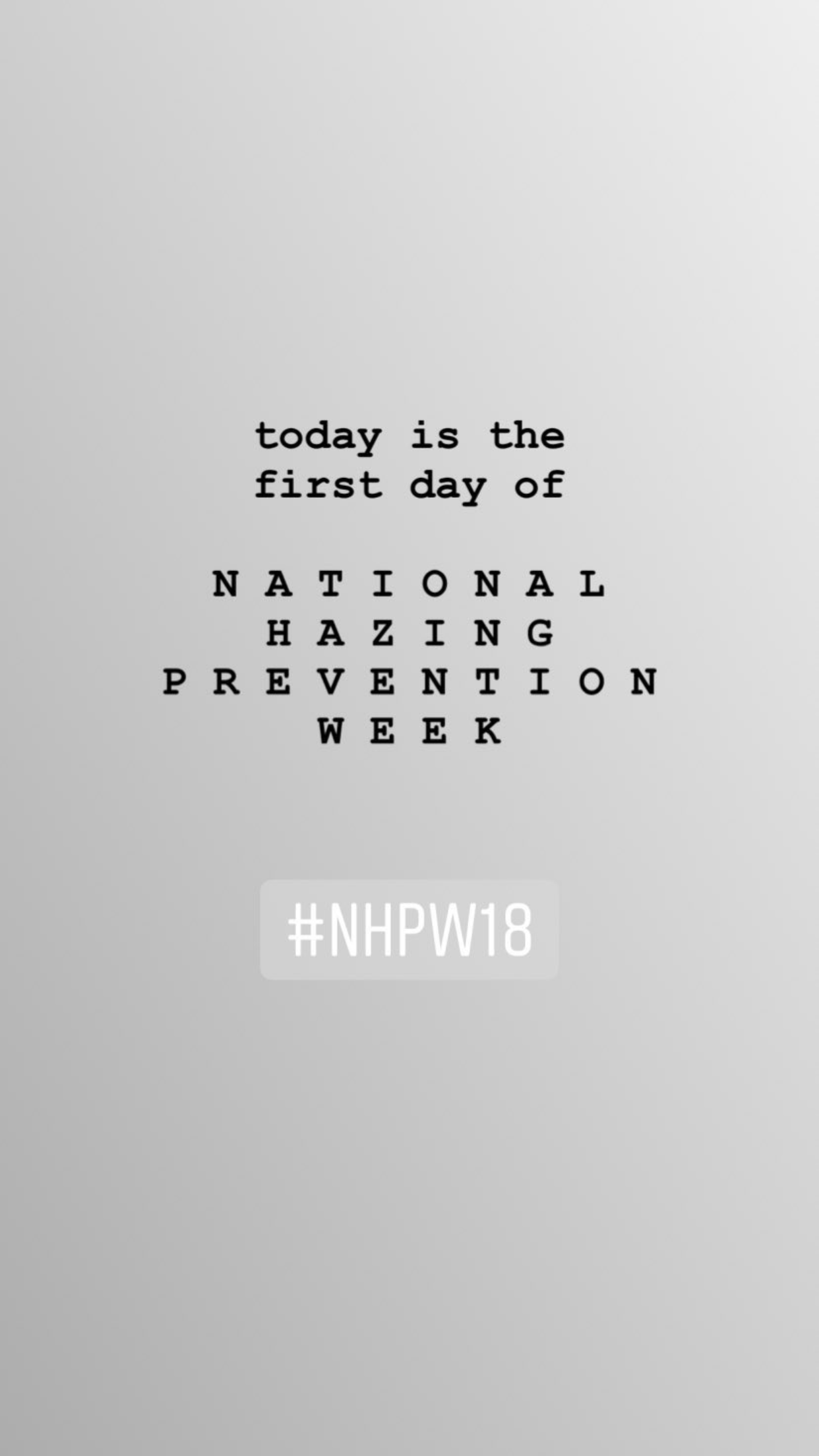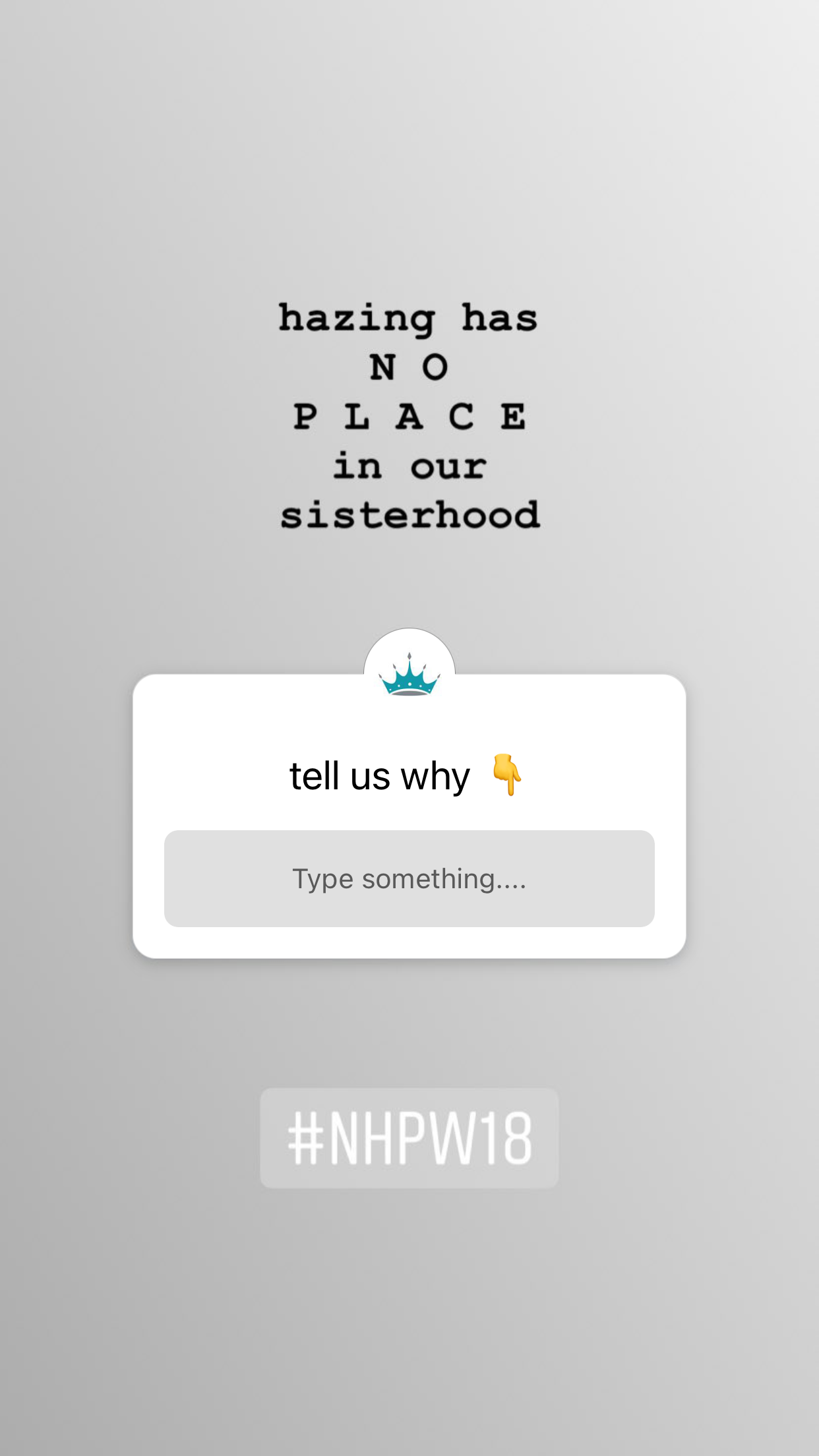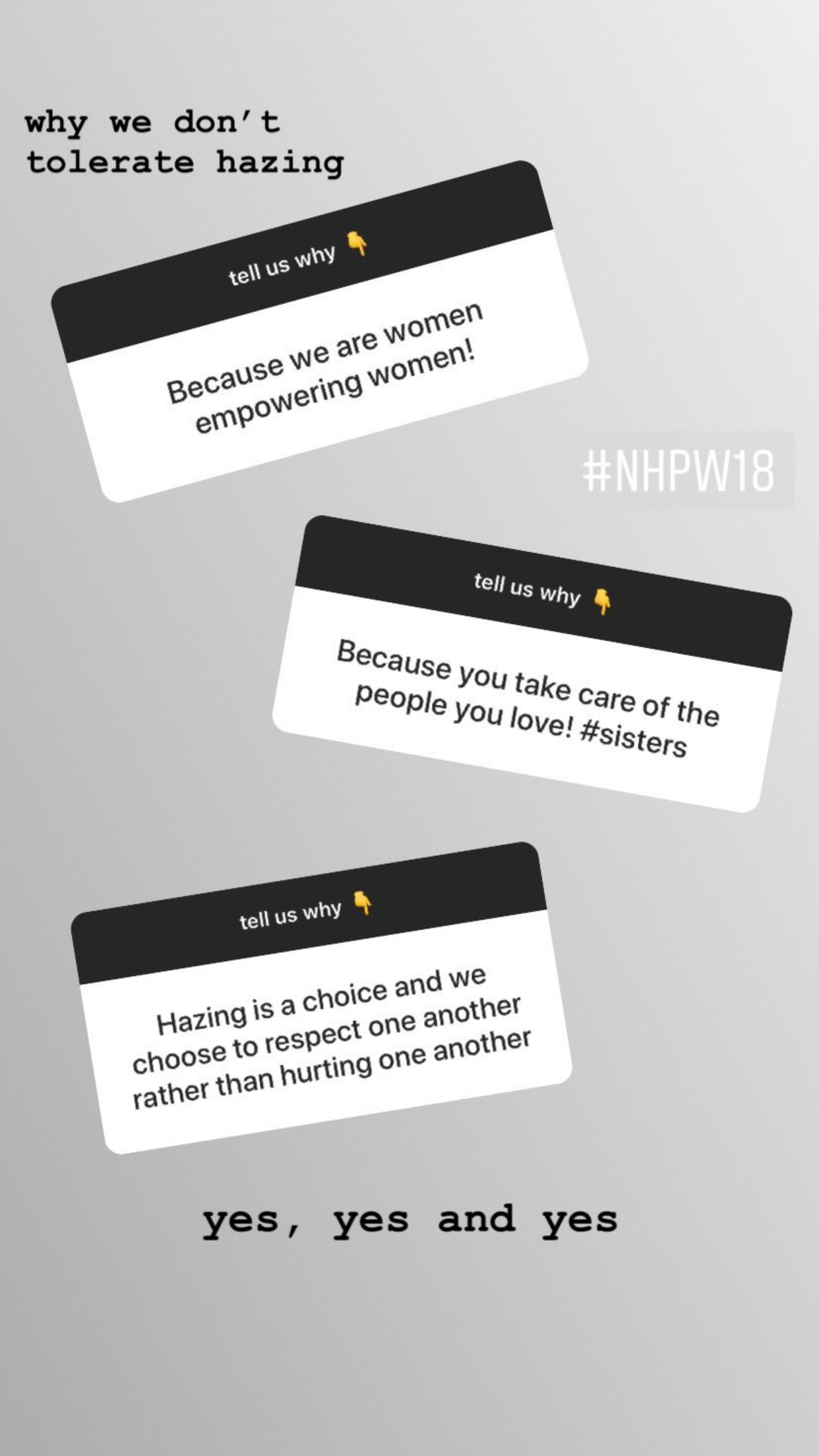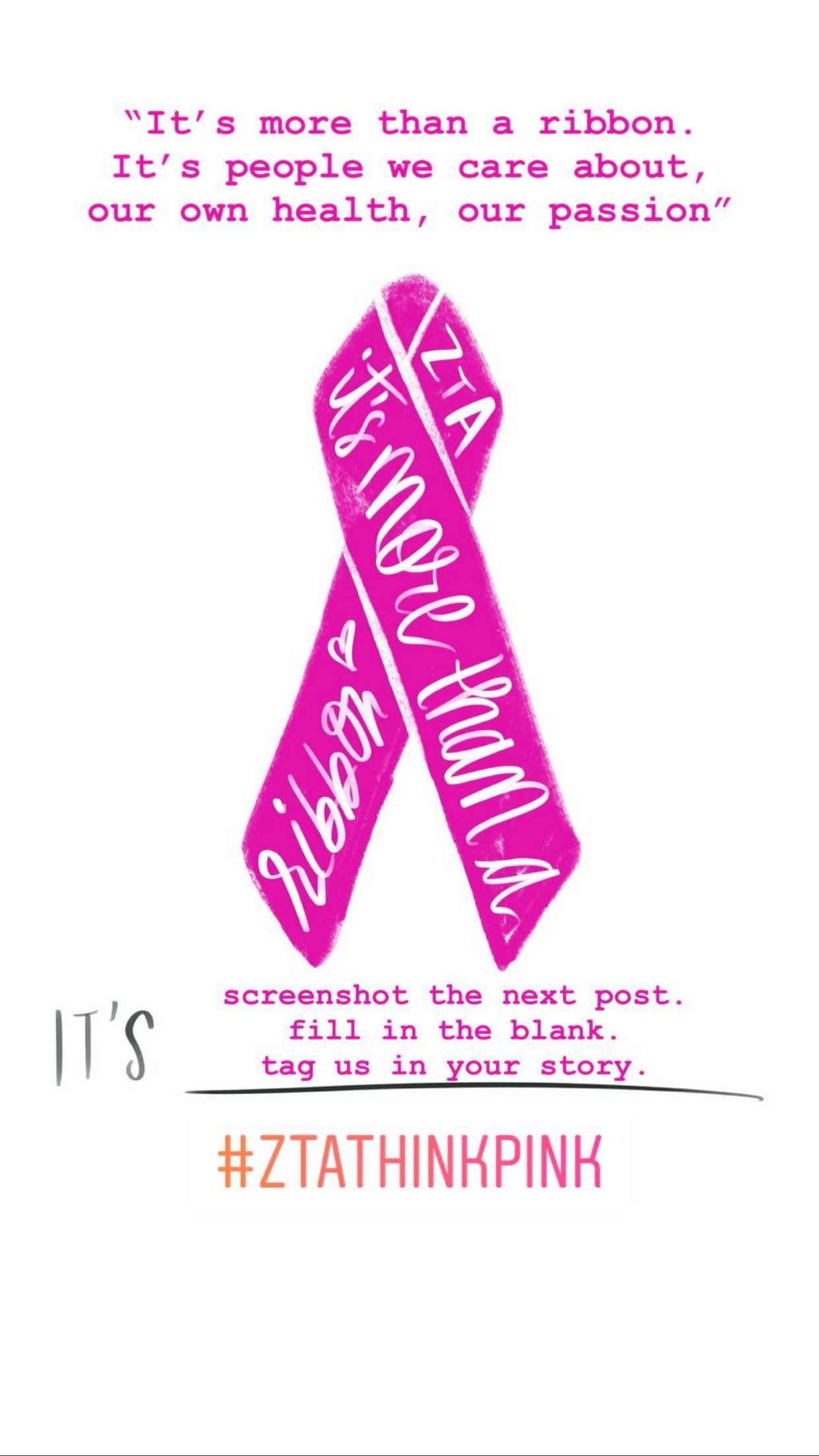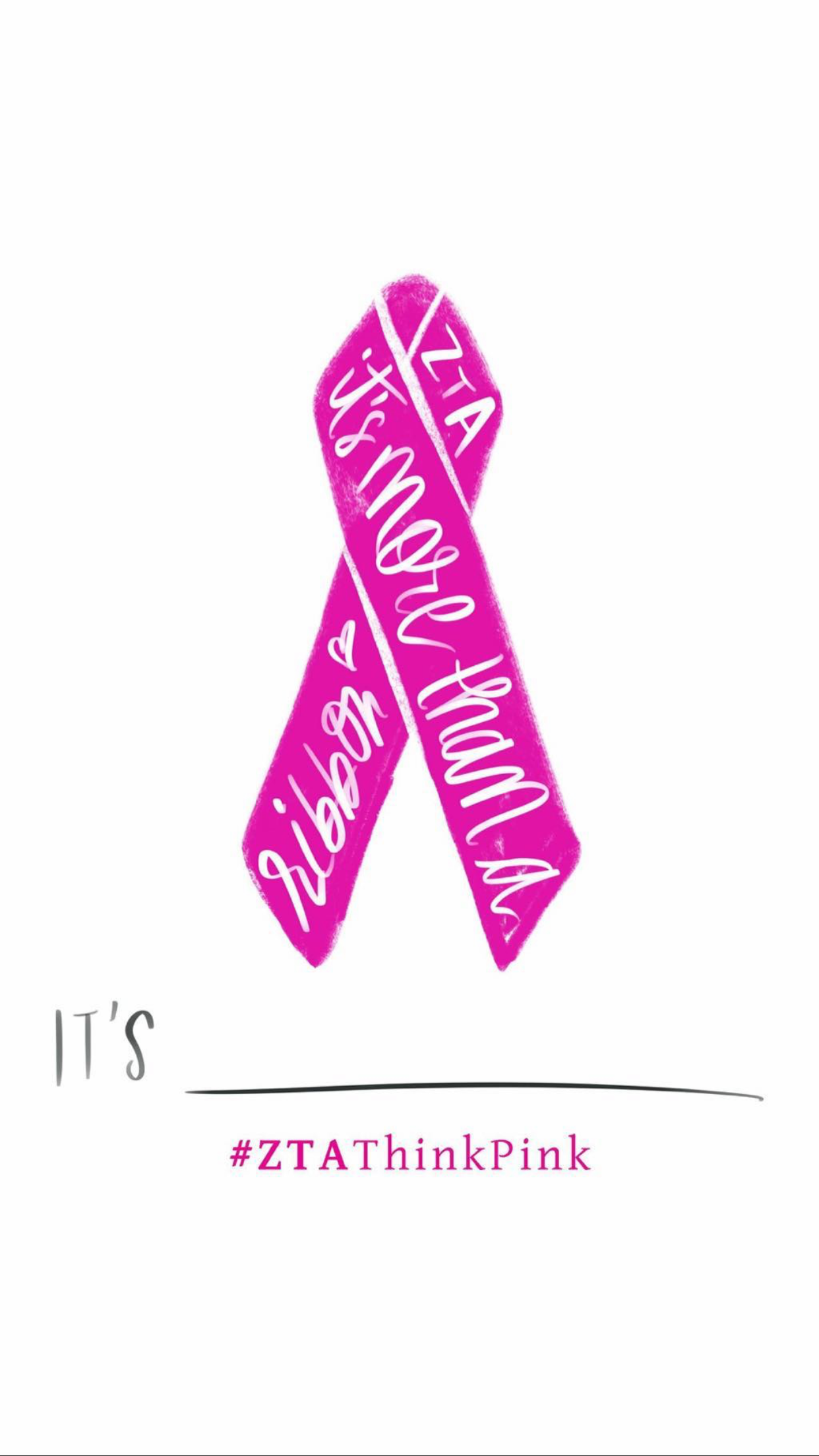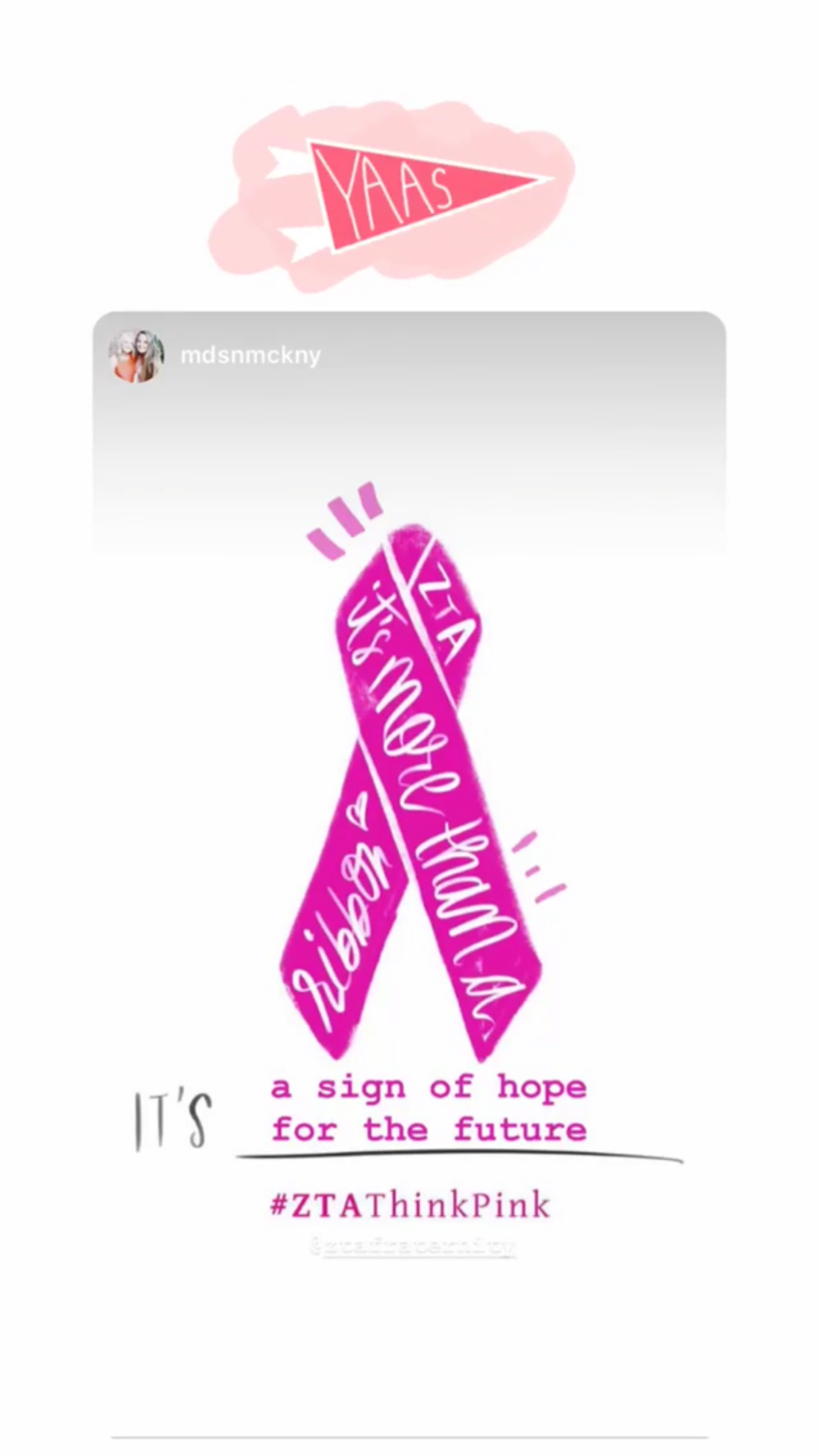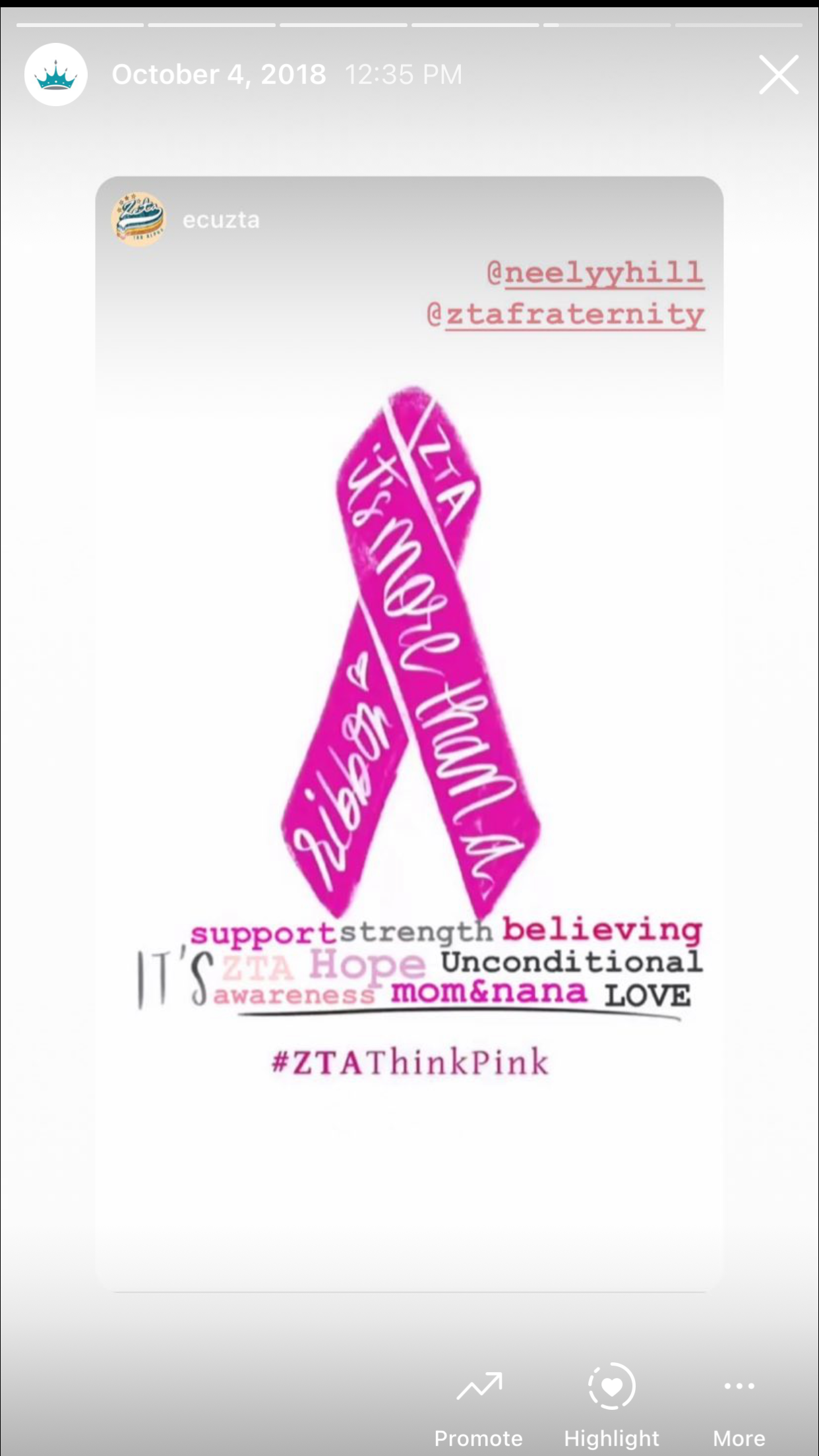 Some of the Page's success can be attributed to the fact that at least one post was boosted per month. Knowing that Facebook gives preference to Pages that take advantage of this feature, posts that were boosted included National Hazing Prevention Week messages, asking alumnae to update their contact information, and other educational content.
Quick stats:
56,835 followers
274 posts
45,228 reactions
9,491 shares
4,162 comments
Our top Facebook posts from 2019 are a great cross-section of the type of content we strive to produce on the platform.
On top of the content produced by the Fraternity, I made a point to respond to, or favorite, every single time a user mentioned @ztafraternity. This lead to increased humanization of the organization, as well as a more conversational tone, with room to recognize relevant trends and reaction GIFs.
We also sought to have more of a sense of humor on Twitter, as that is what the main userbase expects to find there. See some of our top humorous posts, as well as some form our members, in this
Moment
.
Quick stats:
28,164 followers
3,500,197 reach
597 posts
32,500 likes
8,425 retweets
Check out the top two performing posts below.
I helped create ZTA's contributing writers program, allowing a group of 22 vetted Zetas of all ages to become recurring contributors for the blog. Additionally, we started re-publishing stories that had originally appear in Themis, our quarterly magazine, on Tumblr to make the stories more mobile-friendly and accessible by a wider audience. ZTA also reblogged a lot of content from chapter accounts in an effort to validate those who are doing a good job using the site.
Quick stats:
20,856 unique page views
30 blog posts
4 posts with more than 1,000 page views
Our two best-performing blogs are linked below. They received 2,107 page views and 1,182 page views, respectively.