8 on the 8th:
Breast Cancer Awareness
ZTA partners with
Bright Pink
to educate women about their personal risk for breast cancer, as well as preventative measures one can take.
1 in 8 women will be affected by breast cancer in her lifetime. This stat is one every Zeta knows. So, we decided to harness that power and start an 8 on the 8th campaign. Twice a year, ZTA asks sisters to contact 8 friends and share a link for them to assess their risk for breast and ovarian cancer.
October 2020 campaign
Below are images we used on Oct. 8, 2002, to spread the word. You see sizes for Instagram stories and regular posts. The designs matched those of our entire Breast Cancer Awareness Month campaign. We love to add an interactive social media element, so the third story-size image was meant for members to screenshot and use on their own stories, to tag 8 friends.
We also sent an email to all members of ZTA, more than 80,000 women. See this year's email stats below.
85,126 recipients
23,202 opens
1,374 clicks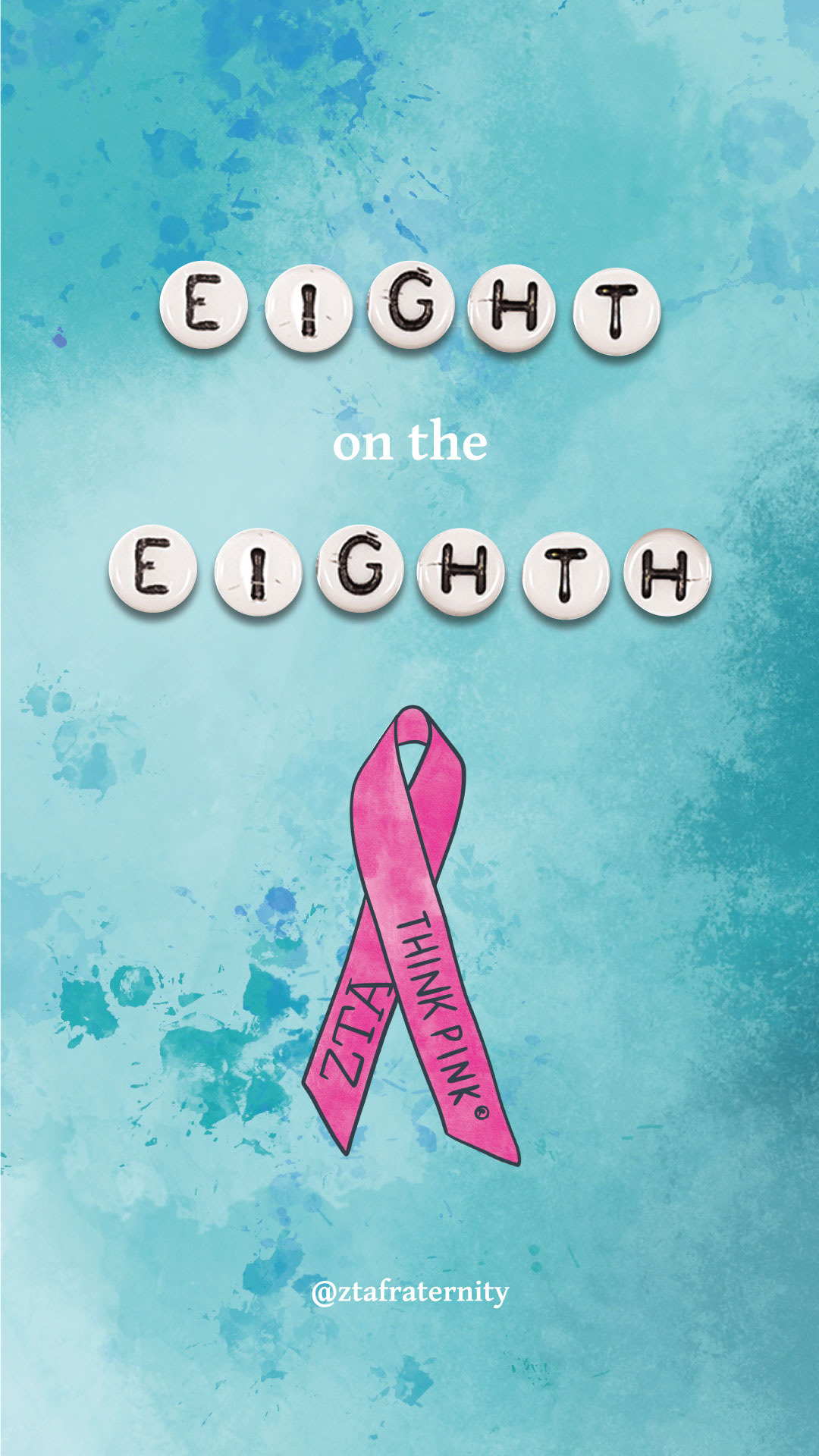 April 2020 Campaign
Below are images we used on April 8, 2020. We also sent an all-member email.
82,900 recipients
23,192 opens 
1,391 clicks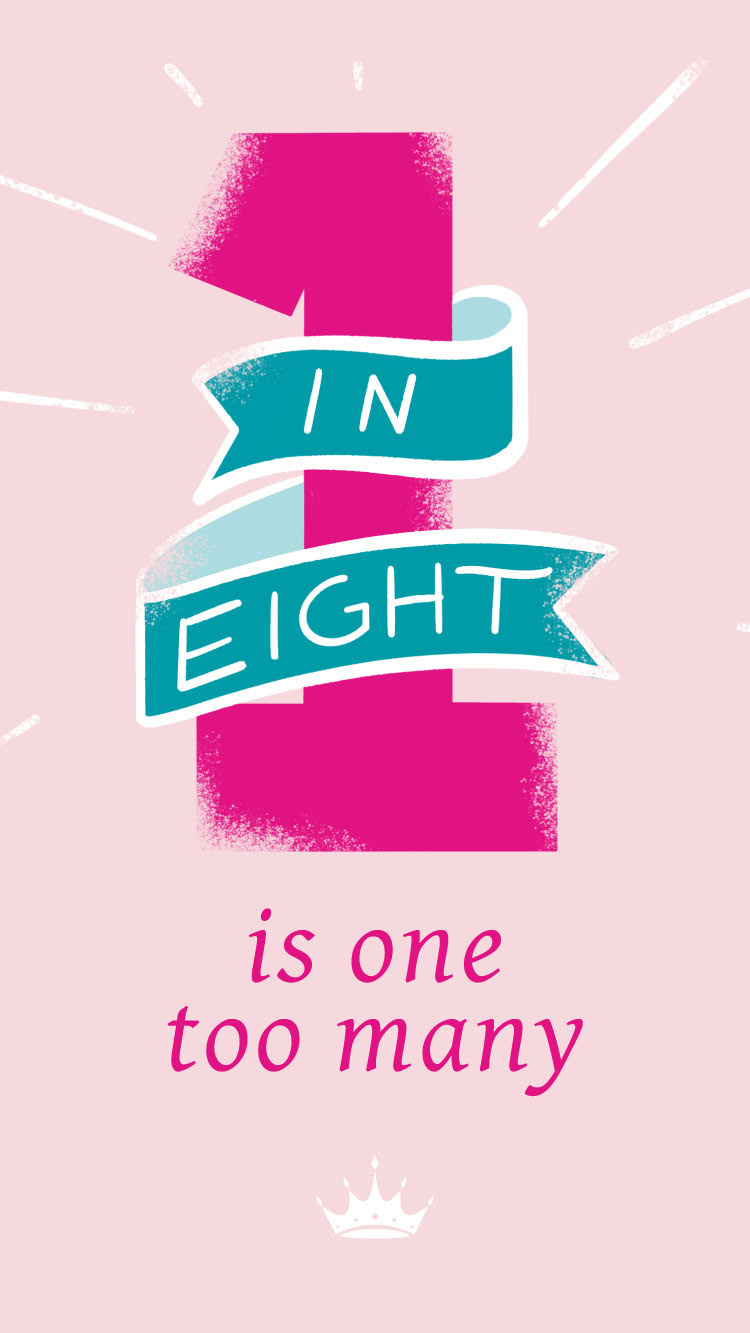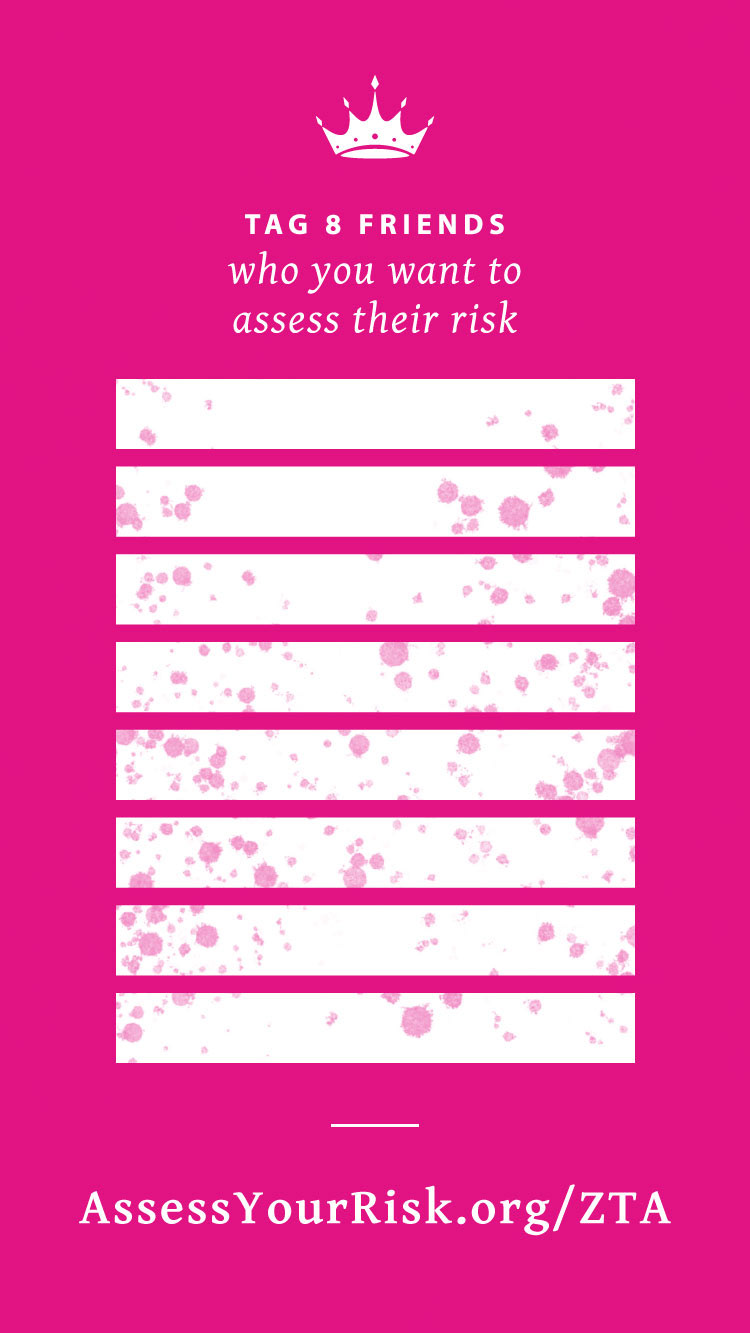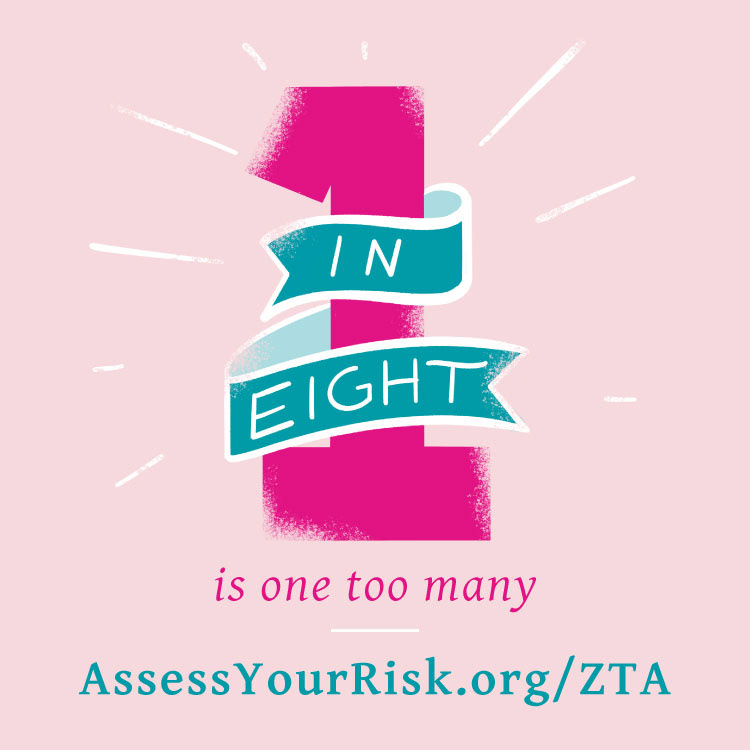 October 2019 Campaign
Below are the images we used on Oct. 8, 2019, as well as stats for the all-member email. This year, however, we linked to a workshop called Bright Lite, instead of the Assess Your Risk tool. Again, these graphics matched our overall Breast Cancer Awareness Month design.
88,780 recipients
20,976 opens
1,118 opens