SENDING A PINK RIBBON 
TO THE STRATOSPHERE
You read that right, ZTA sent a Think Pink® ribbon into near-space. I had the opportunity to write a behind-the-scenes blog about the process. And let me tell you, the process was a doozy.
I had so much fun writing this piece. It was cathartic to let all the stress of the project flow out of me and into (what I think is) a humorous, personable, easy read.
Read my blog for ZTA
here
.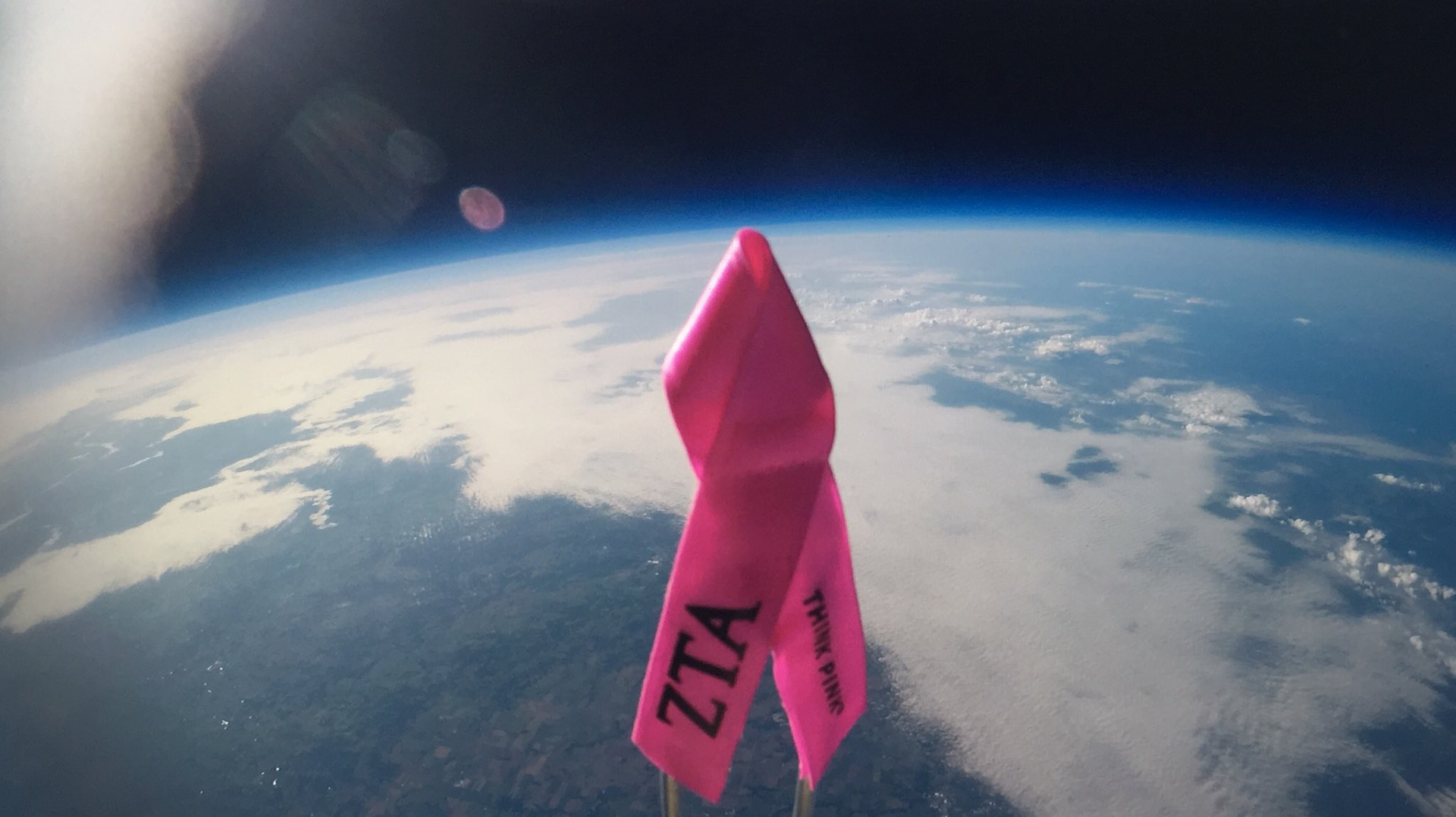 I received the following compliments on social media after publishing it, both from the official ZTA accounts and my personal ones:
"Hailey...this is a fantastic article. I felt like I was there. Great job and thanks to all. Another ZTA milestone."
"Your excitement in this article brought tears to my eyes!! So fun and so proud of all of you!! Your nervous pre-launch 'questions' were my favorite part. 'What if it causes a Sully-like situation?' 
(I laugh, but that would have been really NOT funny.)
 Keep up the incredible and fun work!!
"
"Such a cool video but I loved the blog even more!!! Thanks for sharing the journey"
"Thank you for sharing the process!! As a science teacher, and space lover, I LOVED this video, and I was so excited to read the behind the scenes! Excellent job!"
I hope you enjoyed reading the blog as much as I enjoyed writing it. If you want more info about this project, click below!
Check out my post about the social media strategy
here
.